Quick Purchase: Philadelphia Eagles Super Bowl Bar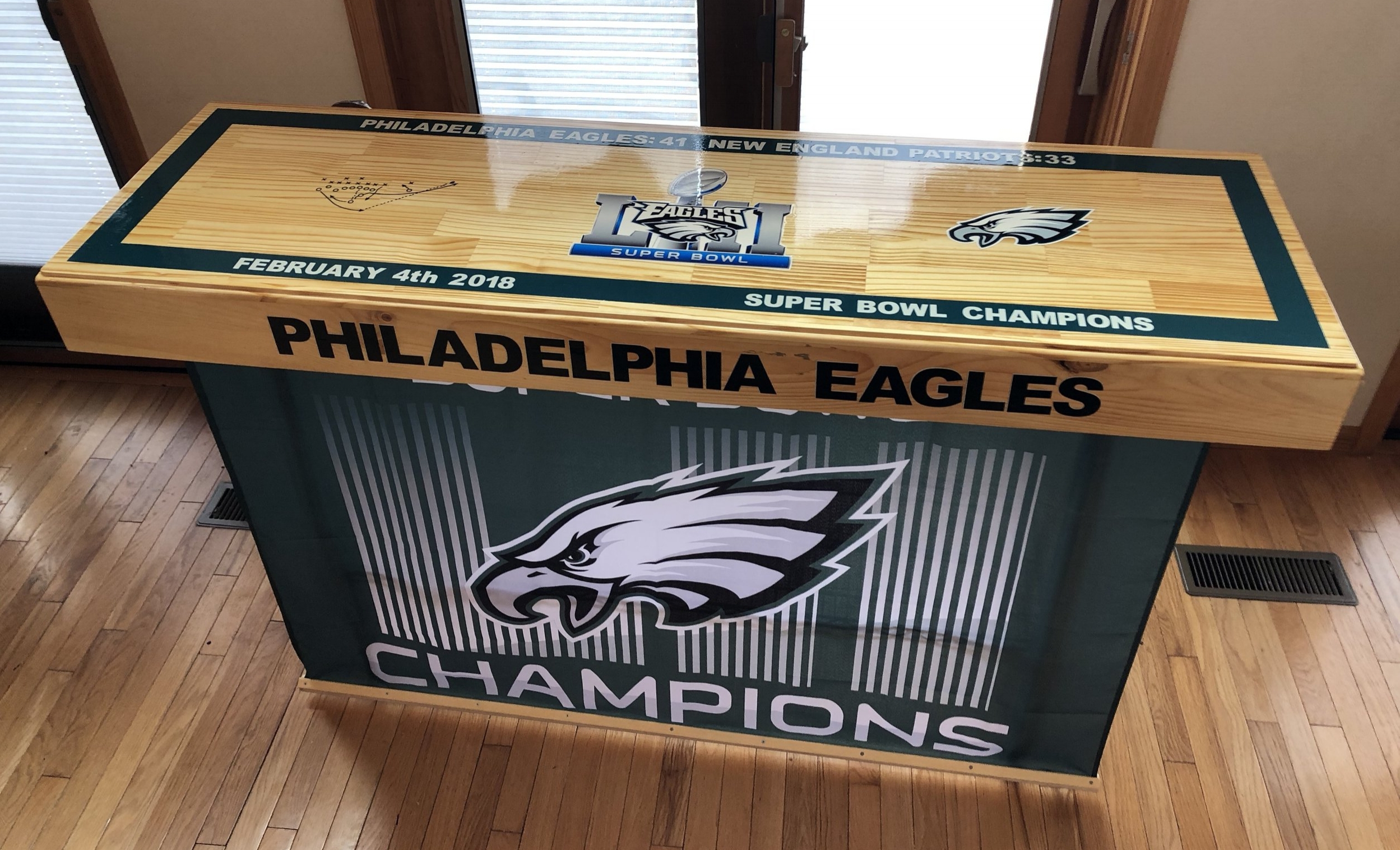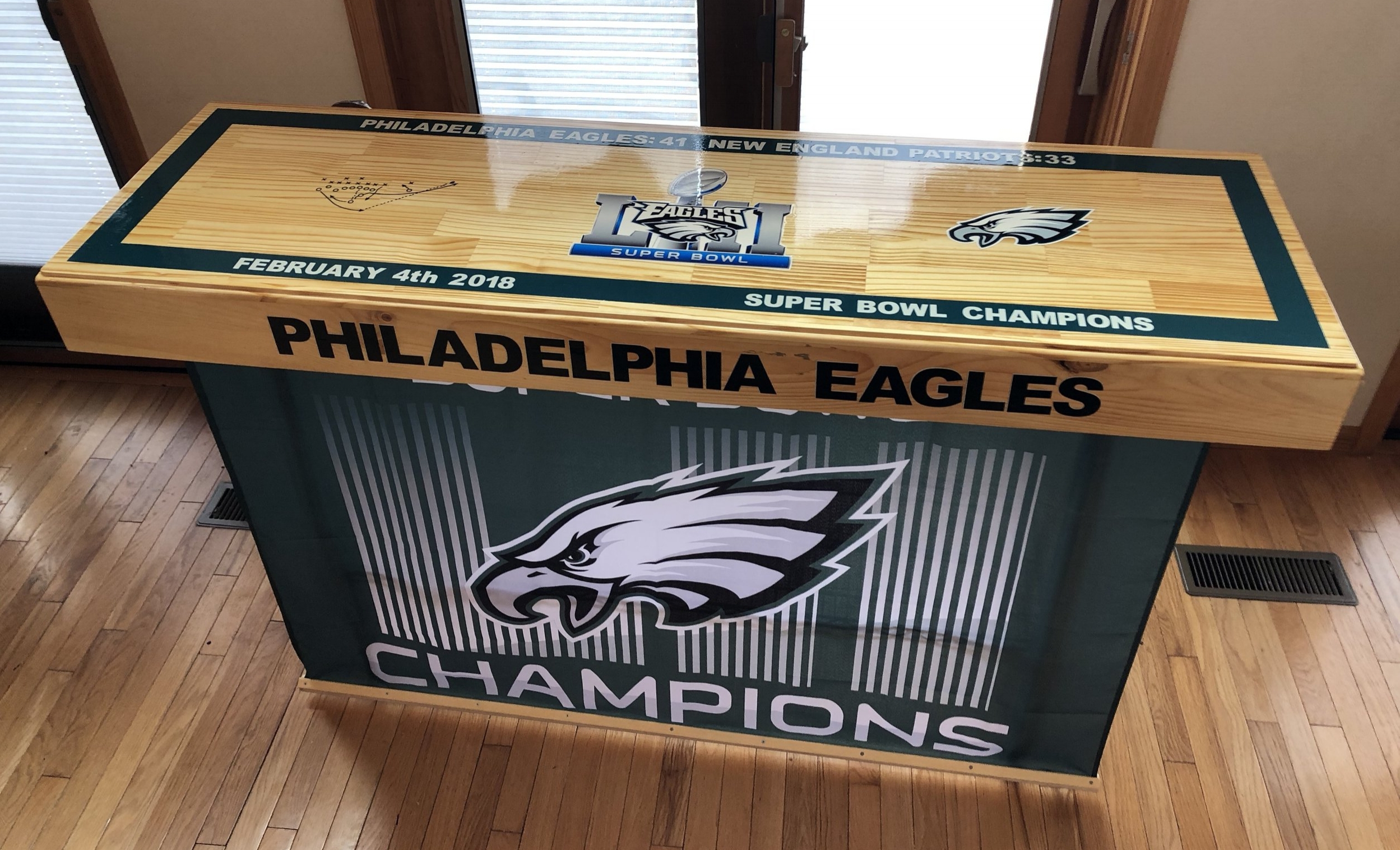 Quick Purchase: Philadelphia Eagles Super Bowl Bar
Super Bowl Bar Details!
"Linebacker" Size: 66 long by 20 wide

Super Bowl Champions Banner

Top with Super Bowl logo, Eagles Logo, and Graphic of Philly Special

Final Score, Date, and Championship Wording

LED light kit included

Same mobility and 2 minute setup as all of our bars.
Included with each Bar:
Posts and Inside shelf that is 48" long x 14" wide.

Bar top made of premium pine (which doubles a carrying case) with 5 coats of polyurethane creating a beautiful shine and protecting from spills.

Attached team or theme branded banner.

Logos and graphics of team or theme.

Mounted bottle opener on back of bar

Carrying handle

Panels to enclose during storage/transport

Foot plates (when setting up on grass or uneven ground)
Additional Shelf: Get a 2nd shelf for more storage! The shelf will not fit in the case for transport, but if you have more permanent setup an additional shelf is great for cups, glasses, bottles, etc.
 

Casters: Get casters to add to your bar if you need to move it around assembled easily. Great idea to move out to the patio and back!
Additional Details:
Bars are handmade and assembled in USA. Each bar is "custom" and due to natural wood patterns always being different no 2 bars will ever be exactly alike.
 

All items to assemble bar are completely contained within the "box"
 

Bar assembles in less than 2 minutes and breaks down for transport in less than 2 minutes.
See how it all works: